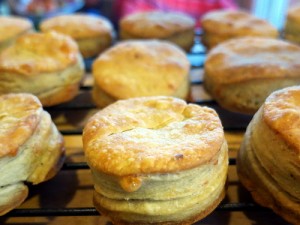 Some days are comfortable.  You have the luxury of sipping coffee with two creams and your kids put on their shoes without argument and you're listening to folk music in your car with fancy leather seats.  And you think to yourself that you are Quite Blessed Indeed as you sip and hum and smile.  A layer of peace and soft sheets at night to rest your head.
Some days are sad.  Old demons pull your hair and whisper things in your ear about how things used to be and aren't.  You forgot to shave and you left the kid's lunch on the counter and you are almost out of gas. And you sigh deep because Wendy's forgot to put the salad dressing in the bag and you sent that text you shouldn't have sent and lost your temper and work just piles up high on your desk like steel buildings scratching the sun.  The expectations are too big a mountain to scale.  And this layer is dank and stained, thrown in the wash for another time.
Some days are powerful.  Because you own this suit and you own these heels and you walk tall down this hallway plodding each foot down hard like a runway model.  Nobody gets to tell you how to negotiate this deal or write this contract or win this case or run this house because you got this.  And a smile creeps up from some inner place not from joy but from lust for it because there is a greedy rapture that comes from being The One Who Leads.  An alluring devil whispers,  there you go, kid. Own it.  This layer is a silk ribbon tied over fool's gold.
Some days are bombs that explode upon your heart.  You were once just standing there stirring the pasta pot on a Tuesday and now you are curled up on the bathroom floor hugging your knees.  Because this couldn't happen and she couldn't die and he couldn't cheat and you refuse to believe it.  Your life that was all planned out is now different and broken and will never again be the same.  You cry out with a deep moan like a wounded animal and beg for God to save you.   For that powerful you is gone now like a vapor, and a child remains. This layer is nothing but putrid and rotten, like a limp banana in the trash heap.
Some days are red hot.  Ah, yes. These days you can't breathe for the passion, because you didn't think it would feel this way and your heart races at the thought of him.  People walk up from behind and it frightens you because you were daydreaming of boats in Venice and long walks aside the river and park benches. And when you touch it's electric and you are scared it might end for the fury of love is deep and unquenching. This layer is a long handwritten love letter, inscrolled with words meant for one.
But these are only days.  They do not make up a life. It's the character that forms as a result of these days that matters. Layers upon layers of emotions and reactions, heartbreak and redemption.  A butter biscuit that can be pulled apart, warm and rich, the smell permeating and filling the kitchen with a promise that they will be eaten soon enough.
I thank the Son for being an intimate part of my days.  And I thank the Father for being a trusted anchor when I could not stand.  I thank the Quiet Spirit that resides in me on bathroom floors and in the midst of passionate kisses, on park benches and in fancy leather seats.  For our bodies and our lives are a temple on good days and in bad, in the dark and in the light.
We know our days are numbered. And in the end, there is nothing but dust on the earth.  Comfort is fleeting, power an illusion. Heartbreak temporary and passion fading.  These days, they will someday come to an end.  But the honey that drips so deliciously down, into our souls and into our hearts and makes our mouths water – this love that binds the days and hours and years – this pure blinding love of God that soaks into us and becomes us and radiates from us?
This remains. 
Thank you, God, for this beautiful life. For the good days and bad.  For all the delicious layers.
—
photo:
https://www.flickr.com/photos/ruthanddave/11594921303/sizes/m/in/photolist-iEB19g-5Vtv2T-4QMUfW-aeYy1C-HRAc-4HA4bo-bygN4M-7qKf2M-7qPax7-kZBJo-5YM8hY-5J3dVg-7W9ggD-7hrrUa-89YWxK-4N2vPg-j9eZNw-ebsUi8-mpcG9a-Jc2z-gqDYd-fgpmS9-8dtNMZ-8HnBqb-8Tsy2T-2Rd2uP-dzAiP4-8kQjNr-5yM6NC-oiBgg7-7zyig3-bqQzcf-GM7z4-5gG6gs-9Z2btD-7d44cG-8bQeFx-bk8aYd-9zbPmZ-71Aupm-818vFy-7Wget9-8fgFNg-4CybAc-8Ds238-3438Wc-5TTG9P-5YnPUD-nTbr9o-6hkavQ-bMQXzx/