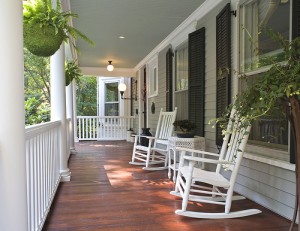 It's easy to glorify our heritage.  For us southerners, it's a right of passage.
I get it. Texas flows through my blood and I am damn proud of it.  I was raised in a small town, buried deep in the Hill Country, close enough to eat Mexican food in San Antonio but far away from those city slickers in Dallas.  And yeah, we skipped rocks and jumped into the Guadalupe and climbed atop the Cypress.  But it all wasn't sundresses and barbeque either.  Well that's a lie.  It was always about barbeque.
But nobody had fancy stitched boots back then, and we only listened to George Strait because it was the only thing on the radio. There were long days in the summer when the cicadas wouldn't freaking die and they never shut up.  The droughts went long and the days wore on like an old piece of leather.  You could sit and change the dial in your car while driving down country roads but all you heard coming out of the speakers was steel guitar, whether you liked it or not.
But there was a dark side to all this rug cutting and beer drinking.  It made some people feel inside the circle and others out.  Cast aside like God didn't have room for them, mostly because they wore black or held up a different color flag or happened to have serious doubts about the holy triune of their father's father.  There was a leaning in my upbringing for everyone to blend together in perfect harmony. Trucks could either be black or red or have a lift kit or no, but let's not get started about them Volkswagens.  You could ask anyone in church on Sunday hard questions about why they believed in God or how all the details worked and they'd just shrug, because it's a box that gets checked, is all.  After church is fried chicken and football, so let's not get all dramatic.  If you really want to be different and weird you just might as well pack your things and move to Austin where the hippies live.
Being from the south could be suffocating.   Women were often unfairly marginalized.  People who didn't fit in were avoided. If you didn't want to raise two kids and join the Rotary Club, it might be uncomfortable for you here in this place, where the world revolved. There were times you sat on the front porch and wondered if you'd ever break free and fly.  Out of this town where sin happened just the same as any other, but folks were too busy buying deer corn and cheap beer to notice.
And yet there are some people growing up that opened their doors like Jesus did.  To the rich and the poor.  The hungry and the full.  The sinners and believers alike, all hunkered down eating macaroni salad.  My grandfather was one.  He owned a sand-and-gravel business, and whenever one of his workers couldn't make it until payday, he'd hand them a loan without asking for repayment.  My friend Lynda Ables would just cluck her way around singing and gathered up anyone who walked into her path without judgment.  Kids would gather around Macky Pitt's dining table drinking tea and talking about things that scared them.  These are the memories that bind to my heart.  These are the things I hold most dear.
It is my prayer that my own home will also become a haven for the doubters.  A place of rest for the weary. Where all are welcome to put their boots or flags or labels by the door and simply come-on-in.  For a warm hug and a firm handshake.  A good hearty meal and real, true, forever-type love.
Please, Lord, don't insulate me behind picket fences.  Allow me to welcome all, and appreciate Different Things.  Use me as a spokesperson for the skeptics, who see this religion thing as a country club for the few instead of a hitching post for all. For the sun, it is rising.  It's climbing out of its resting place and poking its head above the oaks, spraying the world with God and light and tipping the clouds with gold.  The coffee is brewing. The birds and singing.
The time to love our neighbor has come.
Ya'll grab a plate, now.  Grab a sweet potato biscuit with honey, a piece of that brown sugar bacon, and some of those cheese grits. Don't be shy: eat your fill. Sit a spell and let's talk about life. I want to look into your eyes, and I want to know you.  I'll tell you about the beautiful love of Jesus if you wanna.  If not, that's okay too.  We'll just sit here, looking at the sun in that big ol Texas sky, rocking on the porch drinking coffee.  Because that's what we do here in the south.
Come on over and visit.  The front door's open.
—
photo:
https://www.flickr.com/photos/sonjalovas/4038233322/sizes/m/in/photostream/