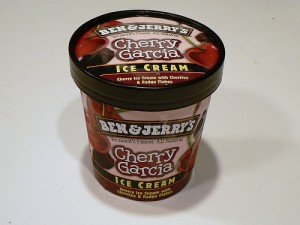 (1) So this past weekend, while eating a salad at Maudies, my date and I see a child vomit at the next table over, the parents not at all outraged or disgusted and simply continue to eat while the waitress cleans up said vomit. The parents handed the kid an ipad and a glass of sprite while we sit and try to carry on a normal conversation.  In the midst of this shocking event, our waitress remembers my side of dressing, which consists of a vat of white creamy substance in a large bowl looking exactly like vomit.  I'm totally disgusted with all humanity and I am swearing off ranch dressing forever.
(2)  In other news, we went out for sushi and laughed with new friends.  It turns out eating raw meat is less gross than a vat of vomit dressing.
(3) In his elder years, my dog has managed to overcome his arthritis in the morning long enough to bark for treats and roam the neighborhood at will without a leash, a stern warning, or any time limit on peeing, apparently.  He has a bladder the size of Wisconsin.
(4) My kids were off visiting grandparents for a solid week so my house has been quiet and I missed their beautiful angelic voices and the singing and yelling and laughing and running.  One night I visited a girlfriend and she was like "OMG I AM SO TIRED OF CHILDREN LET'S LOCK THEM ALL OUTSIDE AND DRINK WINE" and I realized that sometimes a break is lovely. It's all about perspective.
(5) The kids came back and I was so excited to see them that I made crispy broccoli and tomatoes soaked in balsamic, but then I realized they are children and what the hell was I thinking.
(6) For dessert we had Ben & Jerry's ice cream but mostly it was just me eating it with the occasional droplet of ice cream placed upon their tongues like they had just hatched out of a nest and they needed food as basic fuel to fly. But not too much because it's Cherry Garcia.   I missed them and all but still.
(7) Went on a fabulous dinner date to Alamo Drafthouse to see Stand By Me with a full menu that matched scenes in the movie complete with beer parings from a pub in Portland, but three beers later I was like seriously folks it's Tuesday. There is a morning coming.
(8) My children are sleeping in my bed because I can't stand to be away from them.  I wedge myself in between them and sing spirituals and tell them in the middle of the night they are the joy of my life. My son woke up and said he dreamed he was riding a mud-laden roller-coaster and when he got off he kicked snapping frogs off his toes.  He clarified that although there are snapping turtles in real life, this was just a dream. There are really no snapping frogs.  I thanked him for the clarification; I wasn't aware.
(9) Basically my life is amazing.
—
photo:
https://www.flickr.com/photos/dvs/93359712/sizes/m/in/photolist-9fuAd-btgrkH-btgnUn-btgr2Z-btgoUv-btgot2-btgpA8-btgqop-btgpYe-375HNU-n3cfJx-5JFJSC-53Yh2i-5zssWC-5zst2J-5zobyz-Htds7-8hN9M1-5Qw3eF-k1riK-k1rmS-cULPsq-6PTb1g-5NSk3s-aBUPLU-4JKpUM-4Vyjgj-4imkmh-6omdkQ-aBUPUd-aBS4EM-aBS9o8-aBS9TF-aBUPEo-aBS4QP-bx54d7-59zbfZ-aBUQm7-mUBwNz-gG3bZp-6KM5k4-eaFwCz-aBS4nK-aBSa28-kJ1Ew8-6toJLC-PWUXM-82Zr86-d64Tf1-9qTBwJ-6KR6Nq/