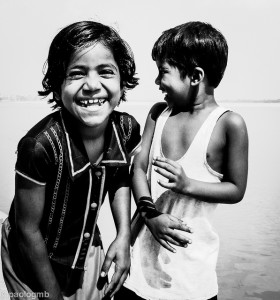 I wonder if God laughs at Gaffigan. In my small town viewpoint, anything that honors others, doesn't tear people down, helps bridge gaps, and makes hard things easier, is sort-of like religion, without having to choke down all those wafers.
Last night I was invited to a wonderful gathering of women – strong, powerful, change-leaders in our society. There were lawyers, doctors, CEO's, accountants – all seeking to find out how to mesh faith into their daily lives. It was loud, because hello we are women, and there was wine, which makes life better. I was talking to the main speaker about her topic, trying to hear above all the chatter.
"Did you say that you were speaking about Jesus s**t?" I said. Because that was odd. Not what I expected her to say. You should have seen the look on her face. Incredulous. Surprised. Maybe offended? I don't know her that well.
"I said LEADERSHIP," she said.
"Oh, right." I said. "That's way better. Let's not refer to that other thing ever again." And then I stared at my toes for a while. I don't know if I'll be invited back.
Of all the parts about being alive, I find laughter to be one of the most exciting. It's a little creepy from the outside, probably. Lions are probably like what is up with all that shaking from the humans. Our mouths fly open and strange burst-like noises come out. Sometimes there is bellowing. We might cry and say things like "Stop it!" and "Get out!" when we really mean "Go on!" and "You're hilarious!" And in the process of laughing small little bubbles of happy are released into our bloodstream. We are drawn to humor like Kardashians to plastic surgery.
I was asked to speak a few months ago at a women's retreat on the topic of humor. I wanted to somehow express the odd dynamic I saw between humor and faith. The friends of mine that make me laugh out loud are not at all religious and seem to tolerate my faith like I have a wart or crooked teeth. The poor girl can't help herself.
And then there are my religious friends. Some get offended, or think humor is hurtful or that they are doing something wrong by laughing at off-color jokes. There is a point that humor can become divisive. I actually wanted to walk right out of a Dave Chappelle show because instead of joy all I heard was pain. But generally speaking we need to calm the heck down already. These wonderfully spiritual people crowded into the room in which I was giving a talk because they were thirsty for funny. Something real and not polished. Something about faith that didn't involve the word grace or salvation and instead involved the feeling of joy.
When I was writing my first novel (I say that like I have ten others when I only just have this one), one of my main goals was to juxtapose humor with pain, because laughter is a great connector, and our aching hearts need to be filled with endorphins instead of anticoagulants. But it can also cut like a thousand knives, into deep places of shame and hurt where other weapons cannot reach. We have a duty to use it wisely, and responsibly, to bring good to the world.
I'm not saying Gaffigan is a saint. He clearly eats too many doughnuts. But I am saying that humor is a gift. It's a part of who we are. We are literally built for it. And anything our body craves so deeply and provides so much joy is a good and holy thing. In my non-preacher, simple girl opinion.
Laughing is effervescent. It fizzes and tickles, and when your life might be otherwise flat, wit makes it sparkle. Invest in friendships that encircle, and uplift, and fill you with happy. Seek out comedy. Don't be afraid to cross these two worlds – faith and humor.
We so desperately need it to stay afloat.
—
photo:
(three w's).flickr.com/photos/abukij/19118573923/in/photolist-v8rFWT-hdsK62-a14QY8-JbDdR-8g53Pi-brhJ7W-5r9cR4-st9iAk-7YFSxb-pov6cD-pjVErG-5YHsAw-7mBjHU-59hNjK-rpNHt5-aFQ64k-bTmdbe-85an7k-k5hdz6-ebr3Ec-5vmmek-3q5Rss-8HUe3m-vzCqC-zEwzNF-9GtVd3-wvJFMn-7RCH9-n6dRz-8HZ8hZ-ae5qoH-aUuKDK-5SKnNG-5xdPjR-5GFxXz-E8Y4i-7iNNFo-zAebqJ-hkHLFn-9htucp-9XHZPK-9vmm6-eKHX9i-myNz9q-qmyaM4-76JYWD-5bQsDp-dzdia1-fiRvwU-3qzemW