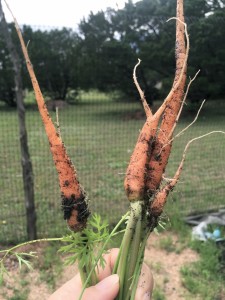 Texas highways are bursting with the signs of Spring. There are fields awash with bluebonnets, poking their brilliant blue heads among the leaves as if a grand welcome to a big a country fair. There are daisies and Indian Paintbrush and other wildflowers that only old people know the names of. And I'm okay with that. I like to say instead "why look at those pretty yellow flowers" even though I know they are only dandelions.
I'm proud to be raised here, in this land of freedom and independence. We carry both handguns and chewing gum in our purses, and use a lot of hairspray and double negatives. I was in particular thinking about how my family would all head to the Kerrville Arts and Crafts Fair when I was young, to listen to bluegrass music and look at all the handmade rolling pins and water pitchers painted with sunflowers. We'd gnaw on ears of buttered corn and wander around the booths, saying "what a pretty gemstone necklace" or "well isn't this a cool picture of a cow."
I had a great childhood, apparently filled with lots of rolling pins.
I wonder sometimes what my children will look back upon and remember. Am I the only one who wonders what legacy is set forth? Why just yesterday, we went to the garden to pick out some carrots and potatoes for our dinner, which we lovingly picked and cleaned and chopped and added to the pan. However, since I planted too late in the year, the carrots are only about the size of a pencil, the potatoes big enough for a large family of field mice. But I pretended we had enough and supplemented with vegetables I purchased at Whole Foods, hoping no one noticed. Will they remember nights of roasted chicken and vegetables, fresh from our garden? Dear God I hope so. Why else do I go to the trouble?
I think as parents we work so hard to create a world for our children that's safe and happy, filled with trips to theme parks and birthday parties and nature walks through the woods. But what they want most of all are not memories of their mother listening to Lyle Lovett or singing loud or cooking sweet potato biscuits, but a place where they can be fully themselves. A place where they don't have to look nice, be someone special, or meet some high threshold the digital world places upon them.
Kids want a warm place to rest their soul when it's weary, so they can actually grow. That can be in the city, or in the mountains, here on our little stretch of Texas soil. And whether you plant your vegetables or buy them, kids don't care. As long as they can curl up in your arms, and you tell them about how they were born and loved, about how wonderful they are to you, and how you'll never ever leave, even when it's hard. That's home, regardless of what flowers are blooming in the fields or how large the vegetables. Because these kind of seeds are internal, rooted deep.  This kind of childhood provides a strong future for our children, evidenced by branches of love for others, gratitude for the earth, and thanks to God.
This is the childhood I want mine to remember. One where they eat loads of roasted carrots from Whole Foods and think I grew them.