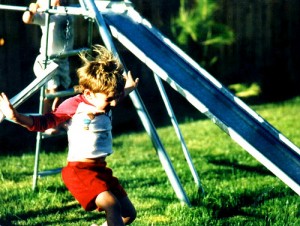 There are times I want to write but the words freeze like cold air and what was once winsome turns rigid, just cracked brittle words falling down like chunks of ice instead of snowflakes.  Fear enters my fingers because it's not good enough or not worthy enough so I fill my time sulking and texting girlfriends who would rather watch Modern Family but humor me out of obligation. I rattle on during the dinner hour about online dating or my love of roasted kale or the fact that some store clerk told me that my new boots weren't going to last more than two years and I might as well just buy the six-hundred-dollar ones but I looked her straight in the face and said "I ain't ropin cattle in these fancy things so I'm sure it will all work out." 
My brain crescendos into a fury with words, and they must escape somehow, even at the most inopportune times.  Singers sing and trial attorneys litigate and engineers create and painters color and we all just have to do what we are built to do.  So I'd like to take this opportunity to apologize to all my best friends' husbands who have to tolerate my incessant and time-consuming word dumps because they alone allow me to live a relatively normal life without the need of asylum.
But there are times when they jumble, my thoughts, like scattered stamps on the floor. I must gather them and press them into ink and secure them in some form of order on the page with no one around so that I can turn out the lights with a sigh that matters.  Because falling in bed at the end of the day without worthwhile word order is cheap and thin and I like my days to be thick like French bread, rich and ripping apart with a jagged edge.
But there are days I feel like a failure.  Failure at work, mothering, writing, home.  Failure to be thin and keep my perspective and to be the perfect image of who I want myself to be.  You know what I tell my kids? We are all failures. If not for that, what's God's love for anyway? 
In the depths of our fear, when we slam the phone down and there is no centering stone and we feel lost and trapped and frozen – when we feel like peeling off our very own skin and we can't move or breathe and just want to invert into ourselves and be invisible and we are so weary of throwing down dirty cold ice– that's where we pray.  We cry out from our deep places and ask God to take it, bear it, and hold it.  Because Jesus, we are not enough. We are never good enough.
That, my friends, is truth.  Words stick in my throat like peanut butter and I fear what might come out, and there are times I can't move forward because I'm afraid of where I might land. I don't want to face a future alone and I don't want to cry any more tears and there are times I want to fall down and rip my clothes and never write another word.  But then I hear the words of Isaiah pulse through my veins: "Be not dismayed, for I am your God; I will strengthen you, I will help you, I will uphold you with my righteous right hand."  And I lesson the grip of fear, and the words come out easier, and I can feel a lifting. And the gift that God gave me resonates, and penetrates deeply, and I thank Him for this ability to speak when others cannot. So I trudge upstairs and write, because what the Lord gives  is right and true and it feels good to be following the yearning of your heart.
God has given each of you a unique gift.  Use it.  Nurture it.  Support it and pray about it.  Realize that your gifts are like an oiled slide that allows you to fly sometimes, and even in the midst of winter tragedy you land like a sunny afternoon at the bottom, and for just a little while here on earth, you were free.
photo:
http://www.flickr.com/photos/tomsaint/2923173128/sizes/m/in/photolist-5sj2wG-d32a5b-aN1GpT-catm93-aoxyFG-9MLCso-sLt62-9bojCy-9bojxf-7jK2dp-eFjCYL-5oiRLb-LPn9H-62Yv2h-gJ5aHT-gJ5E3X-gJ5BiZ-gJ4HJu-gJ6zyK-gJ5xu6-gJ4Rc3-gJ5i9c-gJ5Kgx-gJ4QyS-gJ5jmf-gJ5Mmz-gJ53Q5-gJ5a9N-gJ5bZQ-gJ592Y-gJ5YJz-gJ5GcB-gJ5mQ2-gJ4BBs-gJ55ty-gJ5piZ-gJ4fvu-gJ5Mvz-gJ5iJc-gJ4UBu-gJ4sXA-gJ4yft-66s5Ly-c6e1Rf-cihsbN-x2XfK-dTav48-5PWc59-83KUrK-3AawJw-5tXr65/