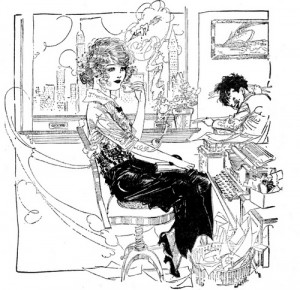 I've been busy. 
That's what I tell myself when I want to write, poetic words about how Jesus rose or balancing a career or the absurdity of car names like Trail Blazer and Expedition but then a Yaris drives by with a missing window and no hubcaps and I'm like "sure those other dudes are jerks and ain't nobody roaming the range in an eighty-thousand-dollar car but honesty, Yaris.  Have some self respect and get a paint job."  Then I think about how Yaris sounds like a tropical disease and I flip through the radio but my speaker's blown so I balance the iphone in my console and blow my nose on an old Starbucks napkin and think TONIGHT FOR SURE I will clean out my car but I'm caught swooning over the sappy love mix on spotify the Dude created amplified only by the walls of the cup holder and I think about how kind and wonderful he is until I suddenly I remember I have three loads of laundry waiting on the bed that I've already pushed over into a wad on the non-sleeping side so they're in piles of "re-dry for critical wrinkle relief" and "who the heck cares/you just sleep in this ratty t-shirt, girl" because I was so tired last night I could barely stumble from my son's bedtime stories to my own and I'm out of dog food and my car needs gas and I got a warning from the teacher to not pack peanut butter again because the fumes may waft into the air and destroy some kid's life and I just don't see how airborne peanuts can kill someone so I pack a cheese sandwich that no kid on planet earth likes and I think about my 7:30 am meeting and how that contract never got sent so I set my alarm extra early to sound like raging bullhorns and I drag out of bed and look at my face that somehow resembles a wrinkled sock and text at a red light and eat a chipotle burrito in my car when suddenly a black bean rolls in between the seats and I'm curled up all contorted in a three-hundred dollar suit searching for a rogue black bean so I laugh at myself and apply lipstick and get home to remember the freaking dog food so I feed the poor thing half a cup and seventeen treats and realize I didn't clean my car and that laundry will have to wait again and I really, really hope that my poor dog's extra fat sustains him until morning.
Where were we. Oh yes. Jesus. I wanted to write about Jesus.
There are times I get so busy I can't even stop long enough to feel. I washed a pair of kid's underwear in the sink and dried it with a hair dryer at 5:30 am for goodness sakes, and last week I purchased a hamburger at the gas station grill because I was there, and so tired it seemed rational.
I think that perhaps the gift of new life is even for times like these, when we get caught up and distracted. It's not always a perfect season where we let dough rise and children play in flocked dresses and plumes of dandelion seeds flutter off onto the dewy grass below.  There are seasons for which we simply must hunker down and do our best.  We pray in traffic and forgive a co-worker and bring our positive best to the task in front of us that God has asked us to shoulder.  And we manage between the heated up green beans and leftover macaroni to ask for our children's hands to be folded long enough to roll through a long and beautiful list of blessings.  We feel our breath again.  We stop and bow and mutter our own set of thanks.
So to you hard-working women out there, I say this – you not only CAN do this, but you WILL. You must.  So throw that hair back in a hair tie and do the dishes.  Fold the laundry.  Get to work early.  Pack a cheese sandwich (he'll live – seriously he's only 4).  You smile at adversity and co-workers that derail you and YOU ROCK THIS WRINKLED LIFE.  Not by your own strength, but His. Because you only have a short time, and you don't have the luxury to half-ass your way through it.
Sometimes life just sucks. But also it doesn't, because God has asked you to bear it. And to shoulder it for a time. Wait for the calm, and do your best to find it.  Center your own soul, even in the swirling mass of laundry.  Laugh, hire a housekeeper, have ice cream for dinner, let the kids stay up late, make forts, roll on the clean laundry pile, re-wash them, drink wine, eat on paper plates, and be grateful.  Forever and always grateful.  Even in this season. It's all testing ground for your soul.   Maybe you'll meet someone amazing, who smiles at your jokes and makes you feel crazy loved and you'll suddenly begin to see sunrises and opportunities and chances to shine.  Maybe you'll start to realize how strong you really are.  Maybe your face will still look like a wrinkled sock, but Estee Lauder has a cream for that.
"Waiting time is not wasting time. Waiting patiently in expectation is the foundation of the spiritual life." ~ Henri Nouwen
Wait for better times.  But also live abundantly and gloriously in the one you're in. 
—
photo:
https://www.flickr.com/photos/pearlmatic/5660713161/sizes/m/in/photolist-9CdCNM-cPxMYq-9FL25a-4RYvK2-enikVz-bD96Lc-9dWMph-biy8Le-9jXmAt-71U5AJ-6ea8Av-KQR69-a7hxpk-9QvNRf-dJqU9o-8F2e8d-5ifqXj-61JYN-85MCzD-5ZtZ25-hZfbmj-7MHzTa-6mR4AQ-5aqc-a7kvnN-8Vt7oY-6yZwtH-79JKby-7kWjVd-8tU1Gb-a75pPp-79xH8U-8s34wJ-91zUsq-7yP1hW-LqY3-dUQ9Ni-c6KNY9-9GDfg7-8CPRdi-e1Tykw-8V7Rpa-7i4RXR-8PNX7P-9j3cC1-79xHCG-8EGA5n-muMbmN-6nsY17-7CjSKL-de9aCe/